Need help with putting your brand online? Looking for someone local to Searcy, Arkansas that you can personally connect with and help answer all your questions?
Well, you have come to the right place! Innovative Direct Marketing Searcy, Arkansas website design team is here to help answer any and all of your questions and help get your project off the ground for you.
Types of Searcy, Arkansas Website Design Services we offer are:
All of our Searcy, Arkansas website designers work in a rapid development environment, so that your custom website design is a highly collaborative process, based on a logical flow of design concepts and ideas.
We offer easy payments options, including a monthly solution for all of our Searcy, Arkansas custom website design clients.
All of our sites can be paired with an advertising plan, like SEO and PPC, are search engine friendly and all have Google Analytics installed for measuring the website's traffic and marketing efforts.
We look forward to hearing from you and showing you how we can take your Internet presence to the next level.
Check out our Website Portfolio to see examples of our work and Contact Us Today to receive Special Savings only found here at Innovative Direct Marketing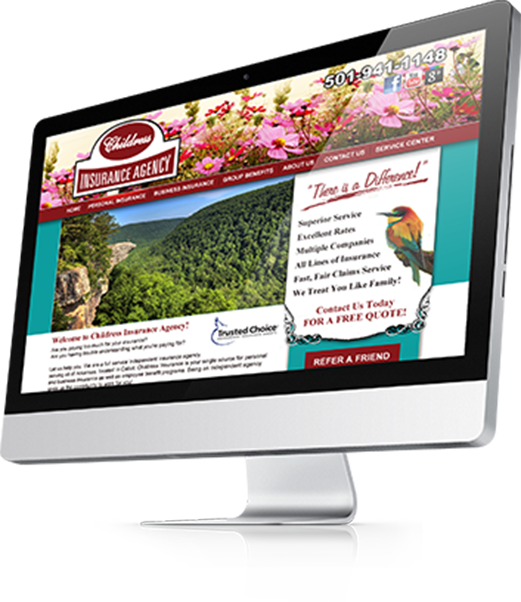 They are absolutely the most creative company around!! I get constant compliments on my website, business cards, and my brochures. They do everything for us. They design every print ad, phone book ad, magazine ad, flyer, anything that we need. I told Greg that I wanted a mascot for our business and that I wanted it to be a colorful attention getting bird. Within thirty minutes he had come up with the perfect bird, exactly what I wanted. I can't say enough good things about them. I would highly recommend them to anyone! If you are looking for top quality work at affordable prices, you do not need to look any farther. They are the best at what they do!! Childress Insurance Agency - Cabot